MyKinkyFling.com Woman nearby secretly looking for your attention. There is something for everyone. As a member of MyKinkyFling you will have all the tools you need. An easy-to-use interface, pages of profiles to kink with, and all the search options you need to find the fetish you're looking for... fast.
MyKinkyFling Pros
Live-Chat
Profiles are private
Site is fully responsive
You can invite users, or join a private chat
---
MyKinkyFling Review 2023 » Everything you need to know
The dating website "Mykinkyfling" is in the BDSM - Fetish category. This site welcomes people with straight, gay and lesbian sexual orientation. Founded in 2019, it is now 4 years old. The front page of the site does not contain adult images.
Features (How does My Kinky Fling work?)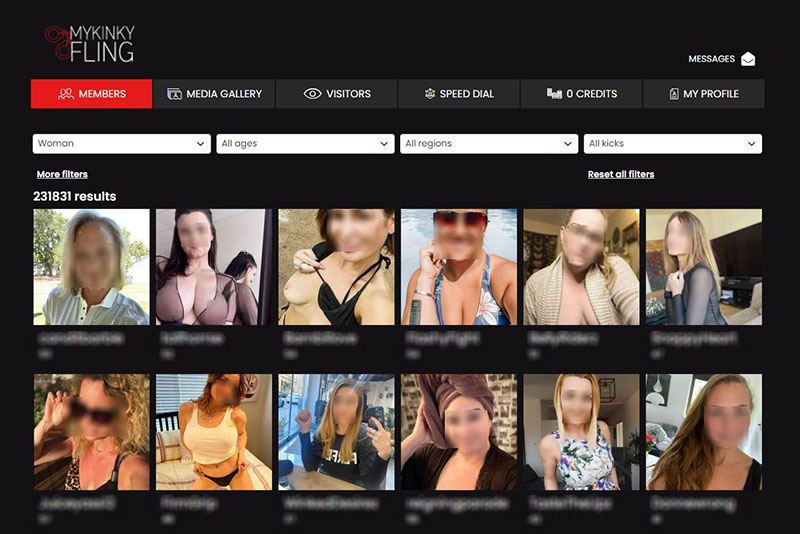 Regional searches are available to identify people interested in dating in your location. You also have the option to invite and/or enter private chats with other members.
mykinkyfling.com: Price / Costs & Payment Methods (How much does My Kinky Fling cost? / Is My Kinky Fling free?)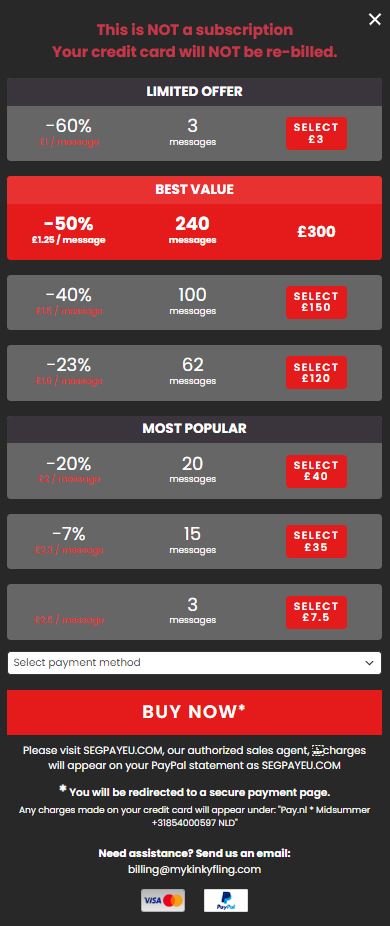 There are no Trial Plans.
Coin-Plan: Credits
This plan is non-recurring, you do not need to do anything.
3 messages cost 7.5 £
15 messages cost 35 £
20 messages cost 40 £
100 messages cost 150 £
240 messages cost 300 £
You can pay this plan with: pay.nl.
My Kinky Fling Coupon Codes / Discounts
3 messages cost 7.5 £
Registration (How can I register on My Kinky Fling?)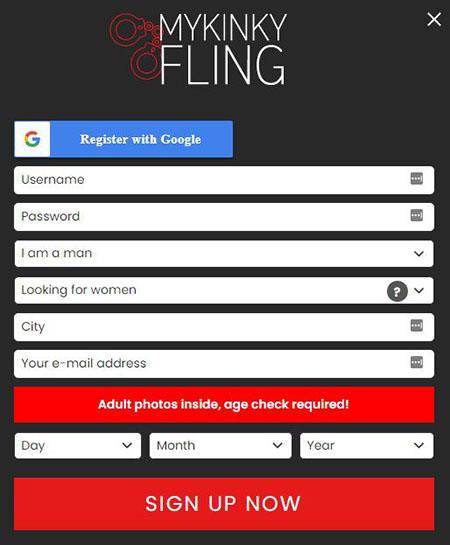 Mykinkyfling has a medium-length registration form with a total of 10 required fields.
My Kinky Fling App / Mobile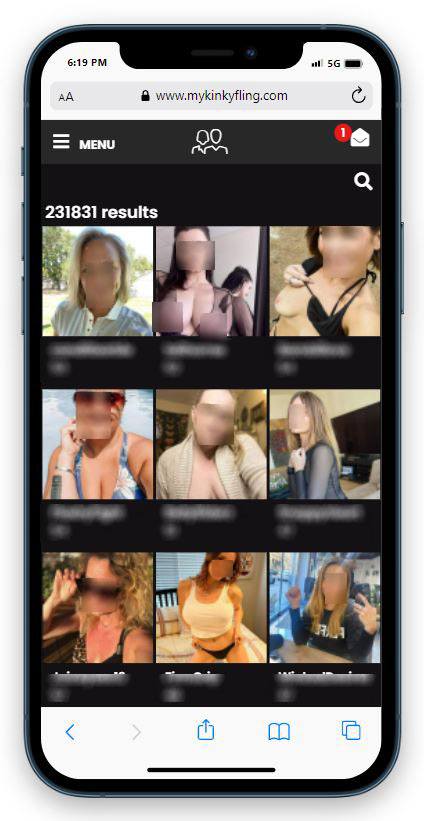 This website has a fully responsive web design, so it can be used on any computer, laptop or smartphone. However, a mobile app is not yet available.
Anonymity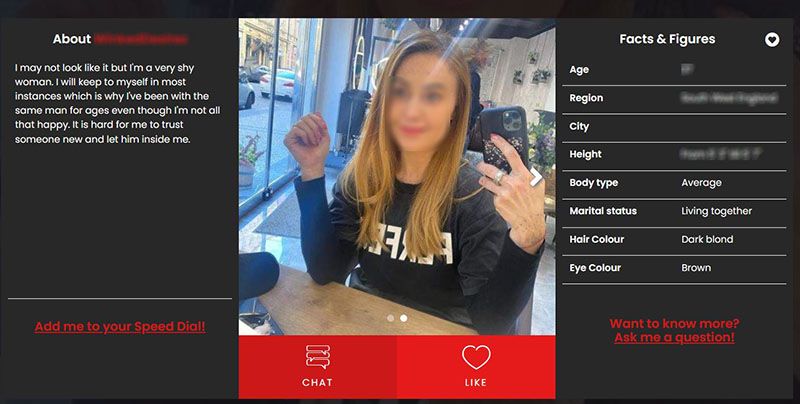 The site doesn't allow you to see any profiles, if you are not registered as a member. This gives you a basic level of privacy. Since there is no way to mask your images on Mykinkyfling, anybody can see you.

Usually, you can upload a series of pictures to your profile. However, all members can see your photos. Some dating sites offer a panic button enabling users to immediately redirect to another website. This feature is not available on Mykinkyfling.

All data on mykinkyfling.com is sent through an SSL connection making it technically impossible for anyone to intercept your messages.
Fake Prevention
Before using your account on Mykinkyfling, you must confirm your email address. Additionally, all pictures must be approved by a moderator before they are visible on the site. This prevents the photos that are clearly not of the member (e.g. a pet, a cartoon character, a celebrity, etc.) will get uploaded.
Terms of Service (TOS)
As with most dating sites, the terms of service (TOS) are quite lengthy.
Imprint & Contact
If you need to contact this dating site, use this contact information:


| | |
| --- | --- |
| Company Name: | Midsummer Online B.V. |
| Address: | Zutphenseweg 51 |
| Zip Code + City: | 7418 AH Deventer |
| Country: | Netherlands |
| Customer Support Email: | [email protected] |

Close Your Account (How to delete My Kinky Fling profile?)
This dating site allows members to cancel their paid membership but keep their online profiles active. To remove your profile from the site, you have two options. Deactivating your profile will hide the profile and members will not be able to view it. This option allows you to log in and reactivate your profile at any time. Alternatively, you can close your account and your profile will be deleted. Once deleted, a new profile must be created, if you wish to use the site in the future. On Mykinkyfling you cannot deactivate your account, but you can close your account. However, if you should decide to close your account, you can do that free of charge. Additionally, you can always unsubscribe to any of the email lists/distributions.
---
MyKinkyFling Reviews