Register, get unlimited access and start flirting!
Yes, it's that simple. As a member of Fancyafling you will have all the tools you need. An easy-to-use interface, pages and pages and even more pages with photos of possible matches, and all the search options you need to find what you're looking for... fast.
FancyAFLing Pros
Using a user's location as a filter, local searches can yield results for people in the user's near area.
You can invite users, or join a private chat
Users are required to confirm their email addresses. To stop people from making phony accounts, this is crucial
In order to approve your profile, moderators will look over your images by hand. This is an extra layer of protection against spam accounts and inappropriate photo sharing
Totally responsive, Fancy a Fling (you will not have a problem using it on TABs and Mobiles)
FancyAFLing Cons
Unfortunately, at this moment, there is no compatible mobile app for iOS and Android devices
---
FancyAFLing Review 2023 » Everything you need to know
"Fancyafling" is a casual dating website. On this website, persons of all sexual orientations are welcome. It has been around since 2004, marking 19 years. There are no explicit photos on the website's top page.
Features (How does Fancy a Fling work?)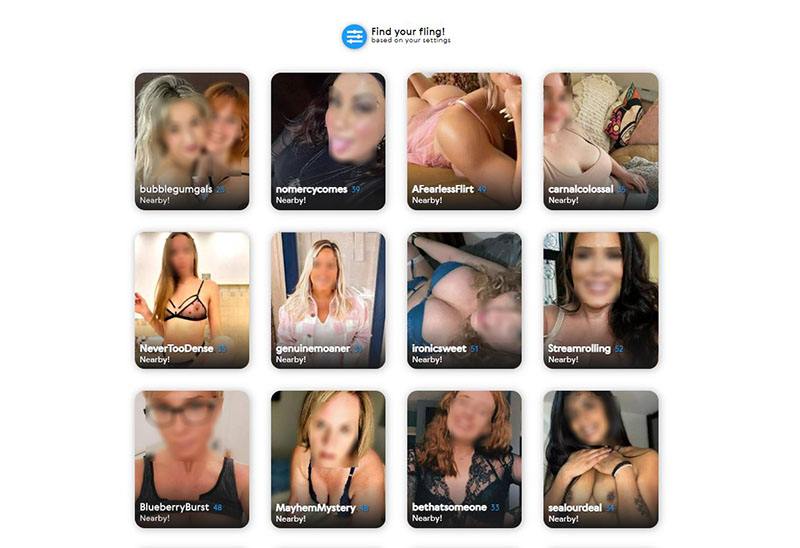 There are regional searches accessible to find people interested in dating in your area. You may also invite and/or enter private chats with other members.
fancyafling.com: Price / Costs & Payment Methods (How much does Fancy a Fling cost? / Is Fancy a Fling free?)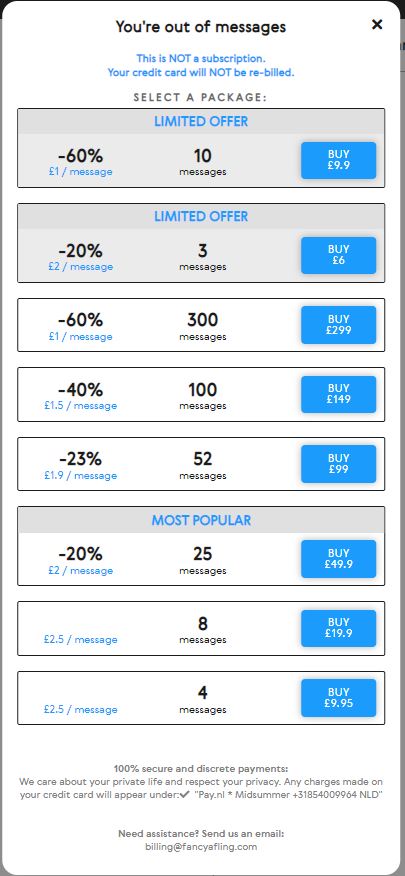 There are no Trial Plans.

Coin-Plan: Messages
This plan is non-recurring, you do not need to do anything.
3 Messages cost £6 (limited offer)
4 Messages cost £9.95
8 Messages cost £19.9
10 Messages cost £9.9 (limited offer)
25 Messages cost £49.9
52 Messages cost £99
100 Messages cost £149
300 Messages cost £299

You can pay this plan with: pay.nl.
Fancy a Fling Coupon Codes / Discounts
For a limited time you can buy 10 messages for 9.9 £
Registration (How can I register on Fancy a Fling?)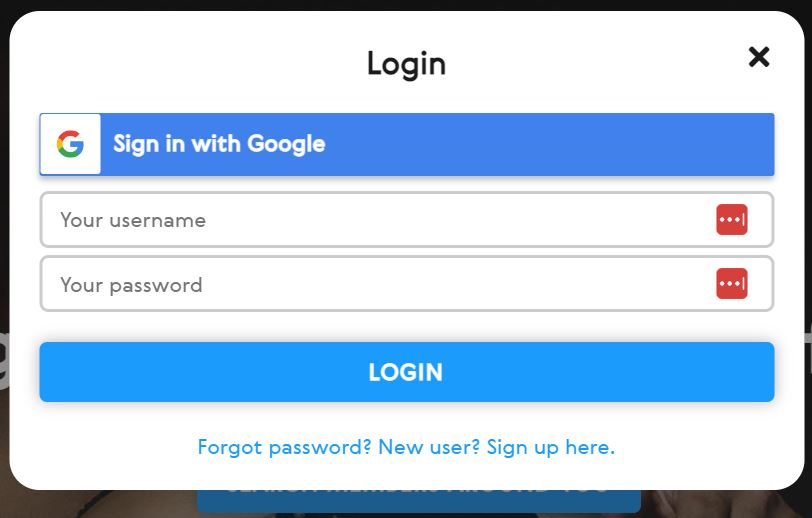 Fancyafling's signup form is about average length, with 10 necessary fields. You can evvn register using your google account which makes the registration even easier.
Fancy a Fling App / Mobile
All desktops, laptops, and mobile devices are supported by this site's responsive layout. However, there is currently no downloadable software for this.
Anonymity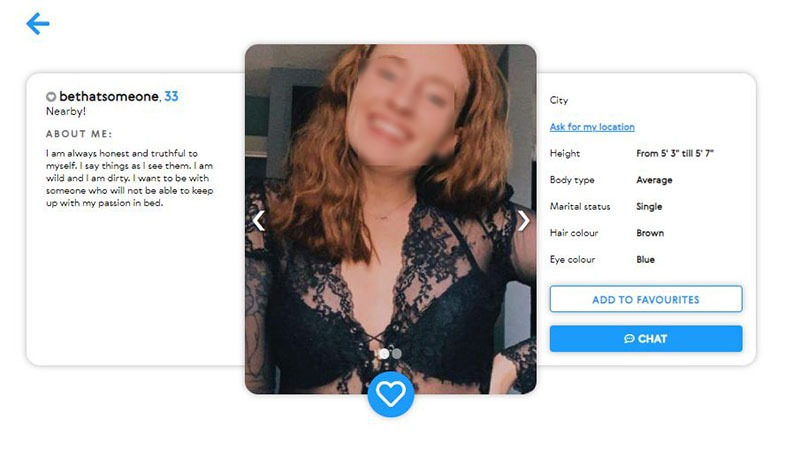 The site doesn't allow to see any profiles, if you are not registered yourself as a member. This gives you a basic level of privacy. Since there is no way to mask your images on Fancyafling, anybody can see you.

Usually, you can upload a series of pictures to your profile. However, all members can see your photos. Some dating sites offer a panic button enabling users to immediately redirect to another website. This feature is not available on Fancyafling.

All data on fancyafling.com is sent through an SSL connection making it technically impossible for anyone to intercept your messages.
Fake Prevention
You'll need to verify your email address before you can start using your Fancyafling account. A moderator must also review and approve each image before it is made public. This ensures that only images of the user themselves are submitted and not of, say, a pet, a cartoon character, a celebrity, etc.
Terms of Service (TOS)
As with most dating sites, the terms of service (TOS) are quite lengthy.
Real Life Review
"In a nutshell, Fancyafling is where I finally connected with the person I was meant to spend the rest of my life with. Truth be told, I never thought I'd discover a lifelong companion on an online sex dating service. This is, however, what I discovered after utilizing the site for a full calendar year. To begin with, I only went on one-night stands because I was not yet ready for a serious relationship. After I met my partner, everything shifted. Simply by conversing with me on a regular basis, he got things started. Then he expressed an interest in meeting me, and after a few requests on his part, I was eager to do the same. On our first date, he came all the way to my city. Both the indoor and outdoor activities were a lot of fun. After that, our conversation progressed, and we found that we were becoming increasingly interested in one another. Subsequently, we had two more dates before committing to a committed relationship. We're now a happy, harmonious couple."
Imprint & Contact
If you need to contact this dating site, use this contact information:


| | |
| --- | --- |
| Company Name: | Midsummer Online B.V. |
| Address: | Zutphenseweg 51 |
| Zip Code + City: | 7418 AH Deventer |
| Country: | Netherlands |
| Customer Support Email: | [email protected] |
Close Your Account (How to delete Fancy a Fling profile?)
Members of this dating site have the option to terminate their paid subscriptions while maintaining their active online profiles. You have two choices for deleting your profile from the website. Members won't be able to read your profile if you deactivate it, which will make it hidden. You can log in and reactivate your profile whenever you want to using this option. As an alternative, you can erase your profile by closing your account. If you want to use the site again after it has been erased, you must establish a new profile. You can close your account on Fancyafling, but you cannot deactivate it. On the other hand, you are entirely free to close your account if you so want. Additionally, you can always opt out of any email distributions or lists.
FAQ
Is this a trusted dating site?
Yes, fancyafling.com has millions of happy members and has been in business since 2004. Regardless of their age, sexual inclination, or race, we are one of the most dependable dating sites in the UK, helping many satisfied singles. On our site, each member's profile has been verified. To ensure that every member uses our services without any issues, we are always working.
Who is Fancy a Fling suitable for?
UK residents can use the online dating service Fancy a Fling. This website is for individuals looking for brief flings, as the name implies.
Is it worth it to buy Credits on Fancy a Fling?
You may join Fancy a Fling and enjoy a few features without paying anything, but there are certain restrictions. Purchasing Credits will significantly enhance your visit to our site.
Conclusion
Fancyafling is a fun website that matches people based on their location and interests in order to maximize their enjoyment of one another. By highlighting the most compatible people in your area, Fancyafling eliminates the need for you to actively seek out casual encounters and sexual escapades. Just be yourself, check out what's available, and choose what works best for you. All information stored on this website is encrypted and hence inaccessible to any outside parties. In order to guarantee a fun and secure dating experience, Fancyafling eliminates any concerns about being judged or discriminated against. So sign up and meet others who share your interests and explore your sexuality.
---
FancyAFLing Reviews